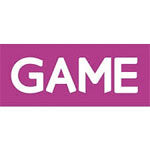 Folleto Super Ofertas de GAME
Acaba de salir en GAME un catálogo especial con los DAY OF PLAY donde encontrarás una gran selección de videos juegos especial para Playstation y accesorios gaming como controles y auriculares, es válido del 25 de mayo al 8 de junio de 2022. En Ofertastico.shop puedes consultar, a continuación, este folleto de tiendas Game online:
Folleto GAME - DAY OF PLAY
Especial PlayStation
Válido del 25/05/2022 al 08/06/2022
Las Mejores Rebajas y Ofertas en Videojuegos y Consolas de Tiendas GAME de este Folleto
Algunas de las mejores super ofertas de tiendas Game que encontrarás en este folleto son:
PlayStation 4 de 500GB más DualShock 4 y dos juegos a 269,99€.
Para Ps4 spider.Man de Marvel's a 19,99€.
Videojuego de Guardians of the Galaxy para PS5 a 39,99€.
Mandos de Dualsense de Playstation 5 en diferentes colores a 59,99€.
… y más ofertas en el folleto.
Artículos en Oferta destacados:
¡No te pierdas ninguna oferta vigente hoy en tiendas GAME! 
Últimos Catálogos de Electrónica y Electrodomésticos Populares
Folletos de Ofertas de la Semana Más Buscados