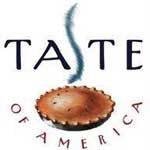 Folleto de Ofertas Vigentes Hoy en TASTE OF AMERICA
Taste of America lanza ofertas en su sitio web de forma regular en multitud de productos de alimentación. Para ayudarte a que no te pierdas ninguna oportunidad, en Ofertastico.shop recopilamos las ofertas web vigentes este mes de septiembre 2022 (tienda online) de Taste of America en el siguiente folleto digital:
Folleto TASTE OF AMERICA - Selección de Ofertas (Tienda Online)
Válido hasta el 30/09/2022
Las Mejores Ofertas, Promociones y Descuentos Actuales de Tiendas TASTE OF AMERICA en este Folleto Online
En la selección de mes de ofertas de Taste of America, pordías encontra ofertas habituales, descuentos, promociones 2×1 (llevas 2 y la segunda unidad sale GRATIS) y muchas más, como estas:
Canada Dry Ginger Ale, lata de 33cl.
Coca Cola Cherry, lata de 355ml.
Dr. Pepper Cherry Vainilla, en promoción.
Coca Cola Vanilla, lata de 355ml.
Muddy Buddies de Chex Mix.
Aunt Jemima Original Pancake Mix.
Peanut Butter Cookie Mix de Betty.
Oatmeal Chocolate Chip de Betty Crocker.
Butterfinger de Nestlé.
Salsa Cilantro Lime Dressing de Brianna's.
Salsa César Cardini's Original Ceasar, frasco de 350ml.
… y más promos en tiendas.
Artículos en Oferta destacados:
¡No te pierdas ninguna oferta vigente hoy en TASTE OF AMERICA! 
Últimos Catálogos de Supermercados e Hipermercados Populares
Folletos de Ofertas de la Semana Más Buscados