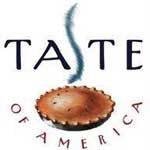 Folleto de Ofertas Black Friday de TASTE OF AMERICA
Taste of America no podía faltar a uno de los eventos más famosos nacidos en los Estados Unidos: el Black Friday (o viernes negro), el día de mayores ofertas del año. No te pierdas el folleto especial de tu tienda de productos americanos favorita en Ofertastico.shop ahora mismo y online:
Folleto TASTE OF AMERICA - Black Friday 2023
Válido hasta el 30/11/2023
Las Mejores Ofertas, Promociones y Descuentos Actuales de Tiendas TASTE OF AMERICA en este Folleto del Black Friday 2023
Estos son algunos de los artículos en oferta especial de Taste of America para el Black Friday:
Overload de Reese's de 42 gramos a 1,75€ con oferta especial 2×1.
20% de descuento en Palmer Half & Half Iced Tea sabor limonada de 340ml a 1,60€.
Palomitas Toffee (popcorn) de 100 gramos chicago American la segunda unidad gratis a 2,95€.
Sweet Chillo y Red Pepper de 40 gramos de Tyrrell's 50% de descuento a 1,65€.
Cerveza Lager 5% la lata de 355ml de Moosehead a 2,10 y la segunda unidad gratis.
… y más promos en tiendas.
Artículos en Oferta destacados:
¡No te pierdas ninguna oferta vigente hoy en TASTE OF AMERICA! 
Últimos Catálogos de Supermercados e Hipermercados Populares
Folletos de Ofertas de la Semana Más Buscados