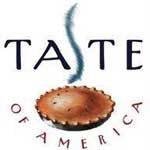 Folleto Especial de Ofertas para Thanksgiving (Día de Acción de Gracias) en TASTE OF AMERICA
Taste of America no podía faltar a una de las fechas más celebradas en los Estados Unidos: el día de Acción de Gracias (o Thanksgiving, que este año 2023 se celebra el jueves 23 de noviembre de 2023). La tradicional fiesta Americana reúne en la mesa a toda la familia, donde se cena el tradicional pavo asado, con salsa de arandanos y todo tipo de pasteles. En Ofertastico.shop te hemos traido una selección de ofertas de Taste of America en este folleto online:
Folleto Especial TASTE OF AMERICA - Selección de Ofertas Thanksgiving Day
Válido hasta el 24/11/2023
Las Mejores Ofertas y Promociones en productos para el Día de Acción de Gracias de Tiendas TASTE OF AMERICA en este Folleto Online
En esta edición encontrarás artículos de alimentación para Thanksgiving Day en promoción especial como estos:
Macarrones and Cheese de 204 gramos de la marca Mississippi Belle a 2,95€.
Puré Pumpkin de 440 gramos de Mississippi Belle a 4,95€.
Macaroni and cheese e Kraft a 3,95€.
Pavo Turkey de Acción de Gracias (Thanksgiving) a 99€.
… y más promos en tiendas.
Artículos en Oferta destacados:
¡No te pierdas ninguna oferta vigente hoy en TASTE OF AMERICA! 
Últimos Catálogos de Supermercados e Hipermercados Populares
Folletos de Ofertas de la Semana Más Buscados