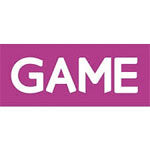 Folleto Plan Renove en Game
La popular cadena Game es conocida por su sistema de recompra de videojuegos usados, lo que llaman Plan Renove en Game y que te permite ahorrar, consiguiendo las últimas novedades recientes a precios rebajados aportando otros que ya no uses. En Ofertastico.shop te traemos regularmente este folleto actualizado para que lo consultes online a continuación:
Catálogo GAME - Ahorra con tus Renoves
Válido hasta el 30/10/2022
Las Mejores Ofertas, Novedades y Descuentos Actuales en Videojuegos de Tiendas GAME con su Plan Renove
Estas son algunas de las mejores promociones del Plan Renove de tiendas Game:
Forspoken si traes dos juegos lo compras por 34,95€. (lanzamiento 24 de mayo)
Mario + Rabbids Sparks of Hope si traes dos juegos lo compras por 29,95€.
Prince of Persia: Las Arenas del Tiempo con dos juegos a tan solo 14,95€.
… y más ofertas en el folleto.
Artículos en Oferta destacados:
¡No te pierdas ninguna oferta vigente hoy en tiendas GAME! 
Últimos Catálogos de Electrónica y Electrodomésticos Populares
Folletos de Ofertas de la Semana Más Buscados