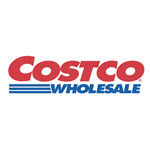 Folleto de Ofertas de Libros en COSTCO Wholesale
En Costco Wholesale festeja el día del Libro de 2023 con todas estas ofertas literarias, encuentra historias fascinantes y literatura infantil. Los precios están disponibles hasta el 23 de abril de 2023. Mira a continuación el folleto online en Ofertastico.shop y elige el mejor regalo:
Folleto COSTCO - Día del Libro 2023
Válido del 18/04/2023 al 23/04/2023
Las Mejores Ofertas en Libros de COSTCO en este Folleto Online
Te adelantamos las mejores ofertas presentes en este folleto de Costco y que son las siguientes:
Canterbury classics.
La Bestia, de Carmen Mola.
Últimos días en Berlín, de Paloma Sánchez Guernica.
Nunca, de Ken Follett.
Billy Summers, de Stephen King.
The Dark Hours, de Michael Connelly.
Will, de Will Smith y Mark Manson.
Fear no Evil, de Jamers Patterson.
Estuche Harry Potter, de J.K. Rowling.
The Lego Book Deluxe Edition.
y muchas otras promos…
Artículos en Oferta destacados:
¡No te pierdas ninguna oferta vigente hoy en COSTCO! 
Últimos Catálogos de Libros Populares
Folletos de Ofertas de la Semana Más Buscados